With the internet becoming more and more popular, companies are starting to realize the importance of online collaboration. Whether you're a small team or an organization with a large number of employees, virtual collaboration is essential for keeping everyone on track and working together efficiently.
There are plenty of tools available to help make online collaboration easier. One such tool is Miro, which is a digital whiteboard that allows users to share screen shots, documents, and ideas with one another in real-time. This article explores how Miro can be used to improve collaboration between team members.
How was Miro built?
Miro, previously known as RealtimeBoard.com, was founded in 2011 by Andrey Kushid and Oleg Shardin in Russia. Soon the startup got praise from various domestic industry contests, and later it was featured among the top 5 apps on Product Hunt.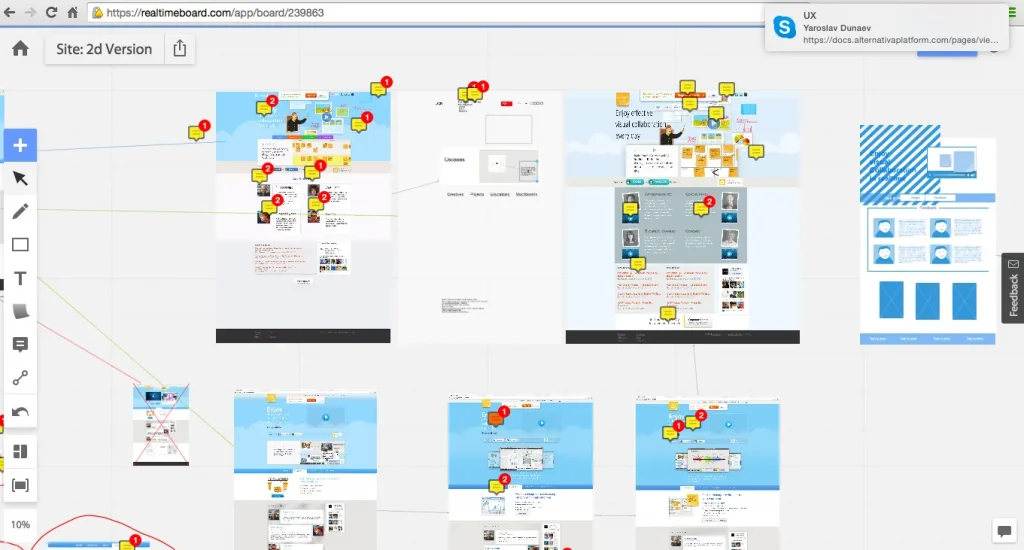 In 2020 Miro raised $50 million through a Series B investment round led by Iconiq Capital with help from Accel and some individual investors, and in January 2022 they announced a $400 million in Series C financing, bringing the total raised to around $475 million.
Today, Miro has more than 35 million users around the world.
Such great popularity and large investments together with its great product team, has made Miro a reliable service which you can trust, and will continue to work and gain popularity around the world.
How does it work?
Miro is a collaborative whiteboard that helps you and your team share ideas more efficiently. It's like a digital whiteboard accessible to every team member no matter where they are, with powerful features to help brainstorm, plan, and communicate with precision.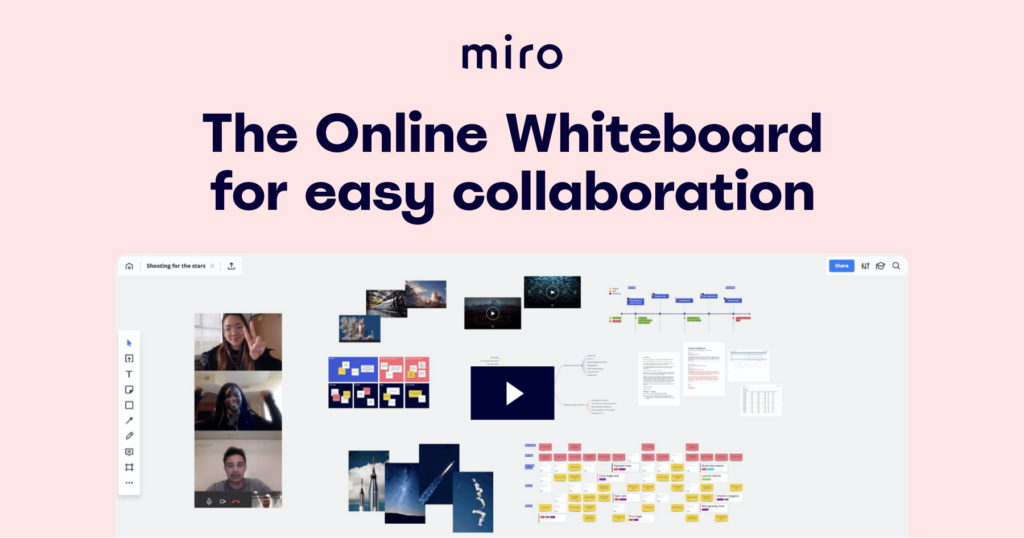 Miro is simple to use – just open it up on any device and start drawing. You can even work together in real-time with other Miro users around the world. Plus, Miro keeps all your drawings organized so you can find and edit them easily.
If you're looking for an effective way to collaboration, Miro is the answer.
Why Miro is crucial to Design Teams?
Collaborating as a Designer with a team spread around the world can be challenging. You'll need to constantly jump on different video calls to assure everyone is on the same page. It's also difficult for researchers, copywriters, and product owners to collaborate on different tasks and projects remotely.
Miro is an interactive infinite whiteboard and a virtual desk, where the design team can come up with ideas and brainstorm with other colleagues, get feedback from them and see what teammates are working on in real-time. This easy collaboration allows designers to solve problems quicker and improve productivity.
You can use Miro for anything, from creating Wireframes, Affinity Diagrams, Empathy Maps, User Journey Maps, to simple Note Taking and Card Sorting or even as a UX Research Repository.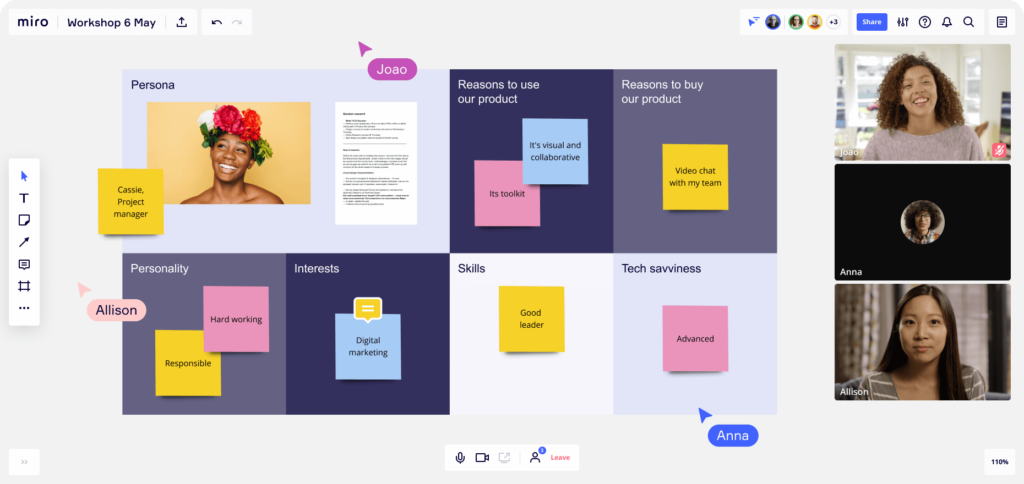 Final thoughts
Collaboration is key in any business, and the digital whiteboard is a perfect tool for facilitating creative discussions — Miro provides an easy way for teams to share ideas, documents, photos and videos with others in real time. Whether you are working on a project together or just trying to get ahead of the competition, using Miro can help you achieve success faster.