There are tons of different wireframing apps out there, so finding the one that works best for you can be a tough task. But in this article, we're going to explore a powerful wireframing app that has many creative tools and is easy to learn!
Wireframing is a handy tool for designers, developers, and product managers to map out the structure of websites and apps before diving into aesthetics or code. It's a low-fidelity way of sketching that allows you to focus on functionality over form. There are many wireframing tools available on the market, but Balsamiq is one of our team's favorites here at UX Parrot. It's quick and easy to use, so you can create a basic wireframe in no time.
Introduction to Balsamiq
This wireframing app allows you to create low-fidelity designs of websites and apps. It is a great tool for quickly creating prototypes and for exploring different design ideas.
Balsamiq has a simple interface that makes it easy to get started. You can add elements to your design by dragging and dropping them from the element library. Balsamiq also has a range of built-in templates that you can use to create your designs.
Once you have created your design, you can share it with others by exporting it as an image or PDF. You can also share your design online using the Balsamiq Cloud service.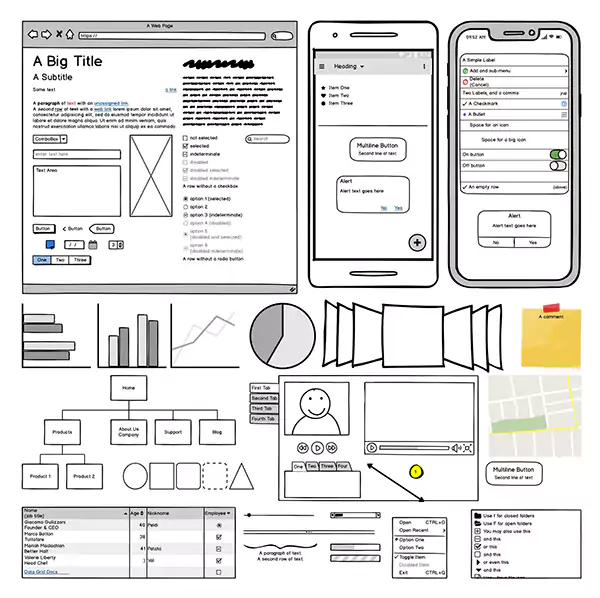 By April 2020, Figma was valued at more than $2 billion and by May 2021 was able to 5x its pricetag reaching a valuation of $10 billion.
Without website navigation, your visitors can't figure out how to find your blog, your email signup page, your product listings, pricing, contact information, or help docs.
Why use Balsamiq?
There are many reasons to use Balsamiq for your next design project. This wireframing app is easy to use and helps you create professional looking wireframes in a fraction of the time it would take to do so using other methods.
Balsamiq also has a number of features that make it ideal for creating both simple and complex designs. For example, the app includes a library of built-in widgets that can be used to create common user interface elements such as buttons, menus, and form fields. These widgets can be customized to match your project's specific needs.
In addition, Balsamiq provides templates for popular web and mobile applications that can be used as a starting point for your own designs. And if you need more control over the look and feel of your wireframes, the app also supports custom CSS styling.
So why not give Balsamiq a try on your next design project? It just might be the best wireframing tool you've ever used.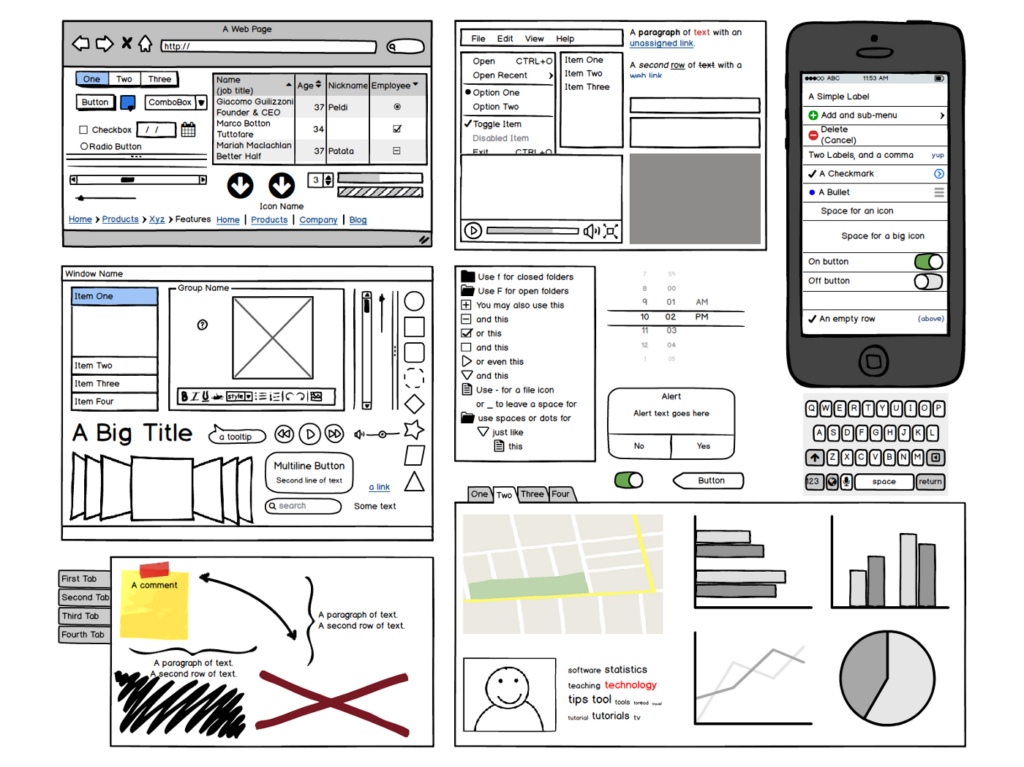 How to use Balsamiq?
Balsamiq is a wireframing tool that helps you create simple, low-fidelity prototypes of your web or app designs. It's fast and easy to use, making it a great tool for quickly mocking up ideas.
To use Balsamiq, first create a new project and then add some wireframe elements to the canvas. You can add text, images, buttons, input fields, and other common web or app elements. Once you have your elements in place, you can start linking them together to create a basic prototype.
You can also add annotations and notes to your wireframes to explain what each element is for or how it works. This is especially useful when sharing your wireframes with others.
Once you're happy with your prototype, you can export it as an image or PDF file. You can also share it online using Balsamiq's built-in sharing tools.
Final thoughts
Balsamiq is a great wireframing tool for those who want to create simple, basic wireframes quickly and easily. It's drag-and-drop interface makes it easy to use, even for those with no prior experience with wireframing tools. And best of all, it's free! So if you're looking for a quick and easy way to create wireframes, Balsamiq is the perfect tool for you.